Wakao Foods is India's first Brand that makes products from the superfood – Jackfruit.This Goa-based sustainable food brand offers handpicked natural products with a vision of benefiting the planet. The company stands for creating a better tomorrow – one where humanity thrives, with products that are curated from ethically grown and sourced produce that is then hygienically processed and packaged. All Wakao products have no preservatives with a shelf life of 1 year and require no refrigeration.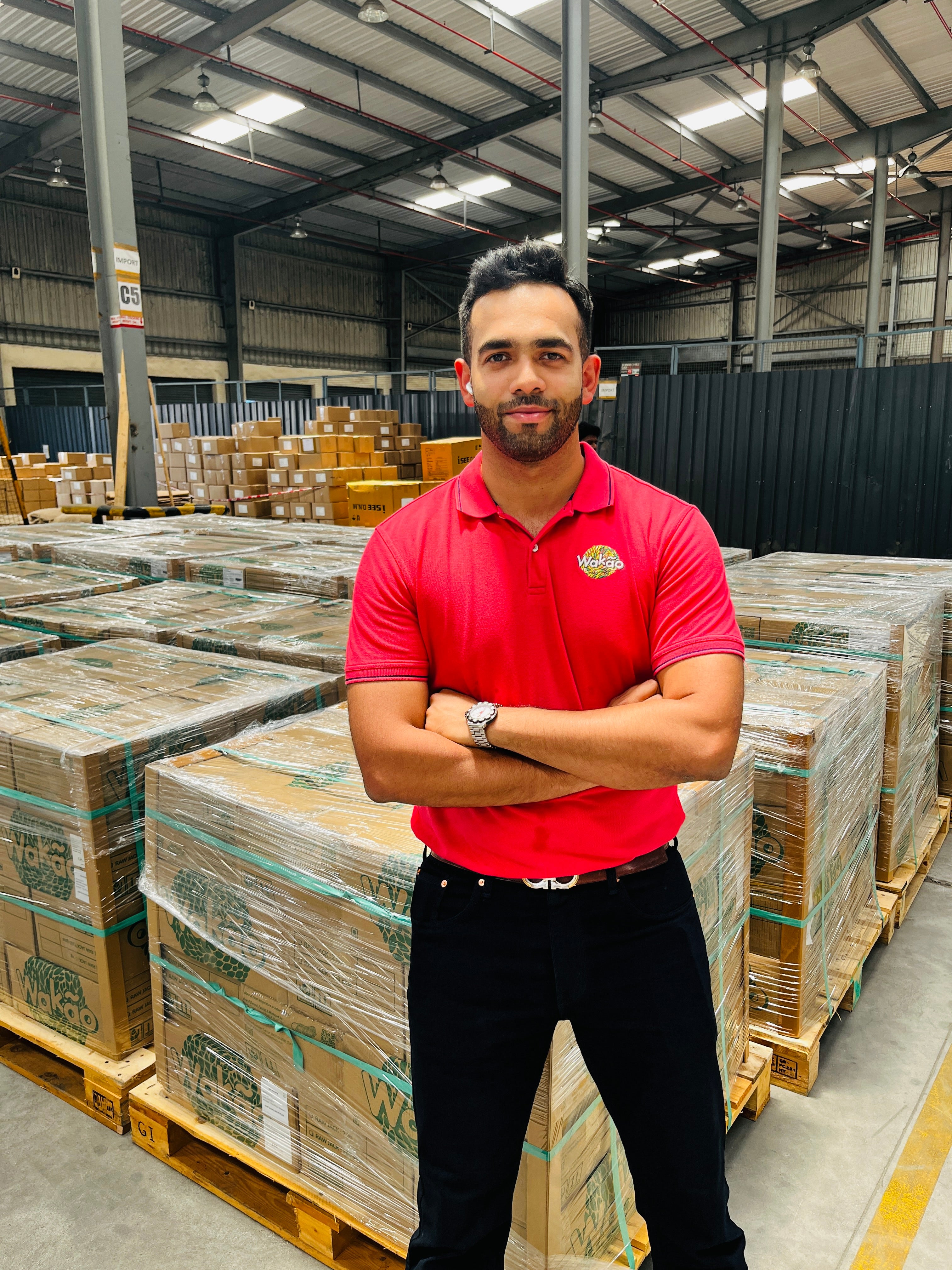 Meet The Founder
Sairaj Dhond
Sairaj Dhond is the Founder and CEO of Wakao Foods. Sairaj began his career as a criminal lawyer but soon defied his academic-led profession in pursuit of his true calling, sustainable entrepreneurship. He is deeply committed to creating brands that create a global footprint and help the environment. With sustainability and veganism being the need of the hour, Sairaj sought a solution that could mimic meat for even diehard non-vegetarians. After a year of trials and experimentations with some of India's best chefs, he founded Wakao, a brand that is true to his vision! His other business ventures include lighting and solar solutions brand and real estate restoration.
OUR VISION:GOOD FOR YOU.
GREAT FOR THE PLANET
We offer a range of naturally grown, plant-based products in ready-to-eat and ready-to-cook forms. Our current focus product is Jackfruit and we will expand our offerings to include multiple food products, sources and categories in the near future!
OUR PURPOSE
At Wakao, we are passionate about healthy, sustainable food. Our goal is to bring ethically sourced, sustainably grown food to our customer's dinner table and explore alternative foods in our search for wholesome products that are good for our customers' health and also great for our planet. We support cruelty-free food and a vegan way of life.
OUR VALUES
Our values include supporting indigenous agri-practices, fair prices for farmers, prioritizing top-quality natural produce, and bringing it at the best available value for our customers. We ensure the highest standards of safety & eco-friendly practices in all aspects of our business.
THE WORLD'S LARGEST
TREE FRUIT
Native to southern India, the jackfruit tree also grows in tropical countries around the world. No wonder, jackfruit has become a staple ingredient in many Asian cuisines. The jackfruit tree is hardy, easy-to-grow and resistant to drought and heat, so it's well suited to adapt to our changing climate. But of course, the best part of jackfruit is that it's nutritionally dense and unusually versatile. The incredible, versatile jackfruit can grow up to 50kgs on a tree. And each tree can produce up to 200 fruits. That's 1000 Kgs of fruit from a single tree. This is why jackfruit is a life-long friend of farmers in India.
BIG FRUIT, BIGGER
HEALTH BENEFITS
The jackfruit is an incredibly versatile fruit that's very high in fiber. With its unique meat-like texture, jackfruit can be used in so many unique ways. So not only do you get enough fiber by eating jackfruit, you will love the taste it adds to your dishes. Apart from being packed full of fiber, jackfruit is low in calories, fat and carbs. Which makes it the perfect food to support your health and dietary lifestyle.